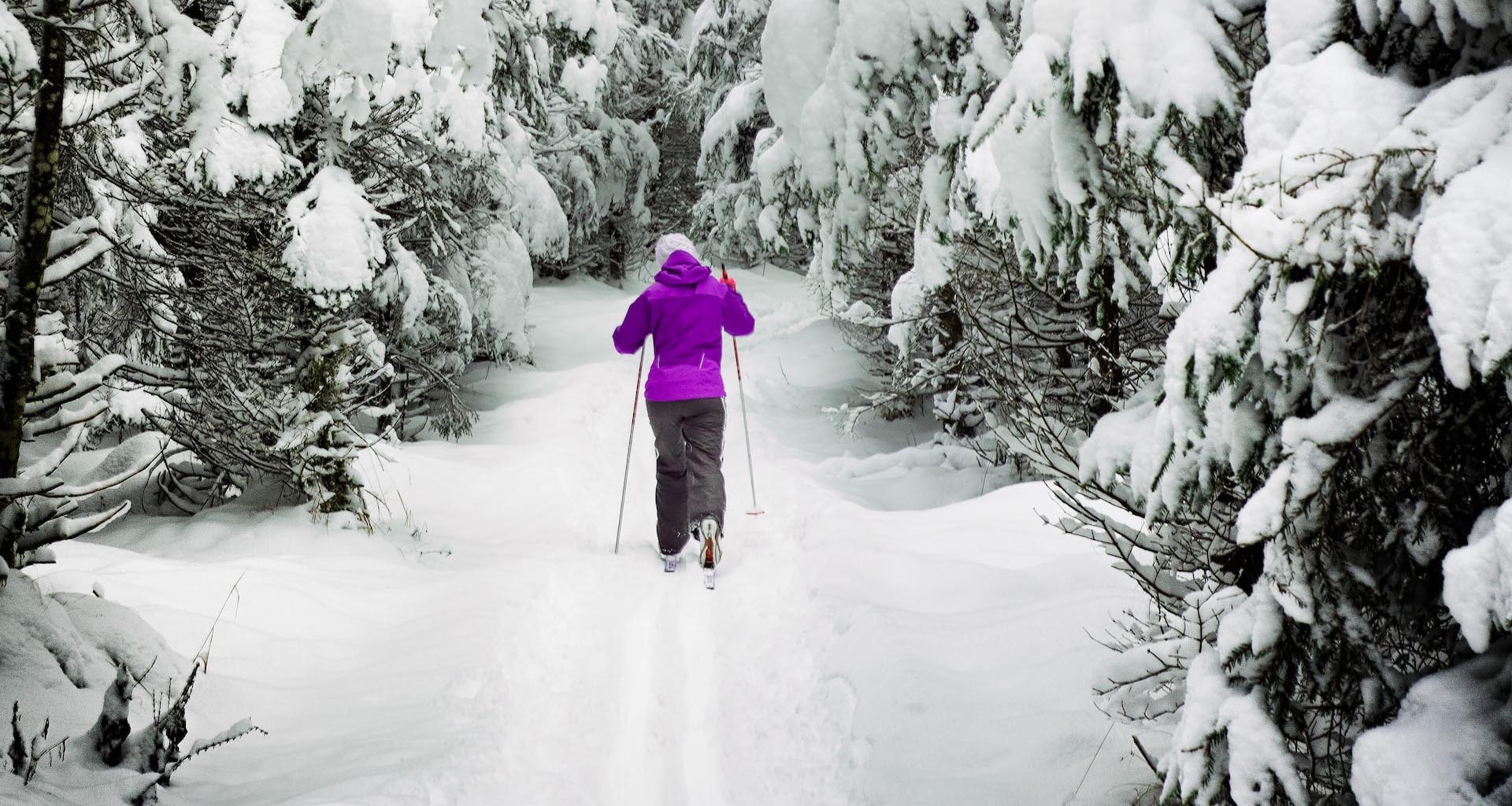 Cross Country Skiing
Lost Lake Park is a short walk from all locations in the Village. If you're on foot, simply follow the pedestrian signs for Lost Lake Park and PassivHaus off of Lorimer Road. You can also use the free Village Shuttle and get dropped at the corner of Lorimer Rd. and Blackcomb Way.
The 30 km of groomed trails are suitable for novice skiers right through to expert. The trail system takes you throughout the park and along the Chateau Whistler golf course. The Resort Municipality of Whistler maintains the trail system daily.
In addition to Lost Lake PassivHaus at the trailhead, there is a warming hut and friendly volunteers to ensure your day is perfect. There is even 4 km of trails with lighting to allow you to enjoy skiing well into the evening.