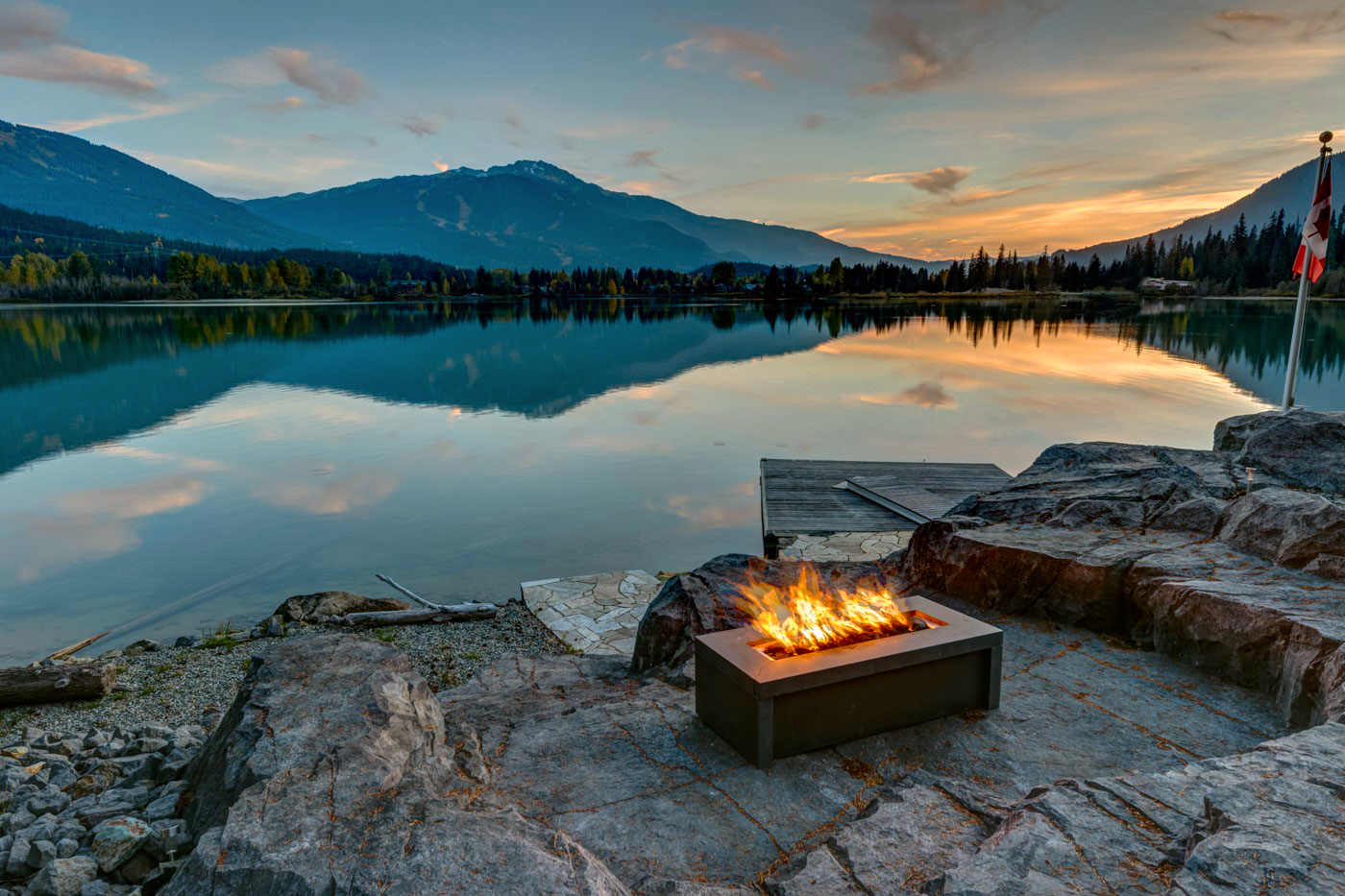 Booking Information
The 4% Booking Fee is non-refundable.
The 25% deposit is non-refundable.

Final payment due 30 days prior to arrival and non-refundable.
No refunds with the exception of a *Travel Prohibition

*A Travel Prohibition is a government-imposed border closure or travel ban, prohibiting you from leaving your home province or country, or from entering British Columbia. In those cases, two options are available:  

1. 100% credit for a future booking at any Whistler Wired property within 12 months subject to availability and rate change.
OR
2. 100% refund less the 4% booking fee.

We encourage renters to consider vacation insurance from a third-party insurer.
We accept Visa, American Express, MasterCard and bank transfer. 
Upon booking, a deposit of 25% is due.
30 days prior to arrival, the balance is due.
All lodging charges are subject to federal (GST 5%), provincial (PST 8%) and local taxes (MRDT 3%).
Check-in is at 4pm. Check out is 10 am.

We now offer contactless check-in, so you can go straight to your rental property.

On the day of your arrival, after our housekeeping and maintenance crews have completed the pre-arrival checks, we will provide the access codes via email.

A late check out request, if possible, can be confirmed on the day of your arrival.

Specific check out instructions can be found on the back at the front door.

Guests are very welcome to call our office number if they have any questions or to stop by our office to chat face to face.

Office address:
4000 Whistler Way #201, Whistler, BC V8E 1H8 (Above RBC bank)
Phone: (604) 932-6283
Our homes are fully equipped to make a meal for at least the number of people the home sleeps. This includes the major appliances as well as a microwave, coffee maker, coffee grinder, toaster, and kettle. We also provide bedding, towels, and a hairdryer.

Whistler Wired provides the following consumables: shampoo, bath soap, toilet paper, paper towel, hand soap, dish soap, dishwasher detergent, laundry detergent, salt & pepper, sugar, tea, coffee, and coffee filters. We do not provide spices or cooking oil.

All the homes have private secured Wi-Fi.
Extra adult size cots are available on request. Rental and set up fees apply.
Every hot tub gets serviced regularly by our own in-house maintenance crew. If, however, you feel that the hot tub needs to be serviced again during your stay, please contact us.
The minimum age requirement of the primary renter(s) is 30 years of age.
Most of our property owners do not allow pets. Please inquire for exceptions. We are also happy to book a suite for you in a pet-friendly hotel. And if you need a Fido fix, come by the office and pet Juniper, Maggie or Benjamin.
All our rental homes have at least one designated parking spot. Most of the larger homes provide 2 parking spots with additional guest parking available on a first come first served basis. For overflow parking Whistler Village has pay parking options that can be found here:
ArcGIS Web Application