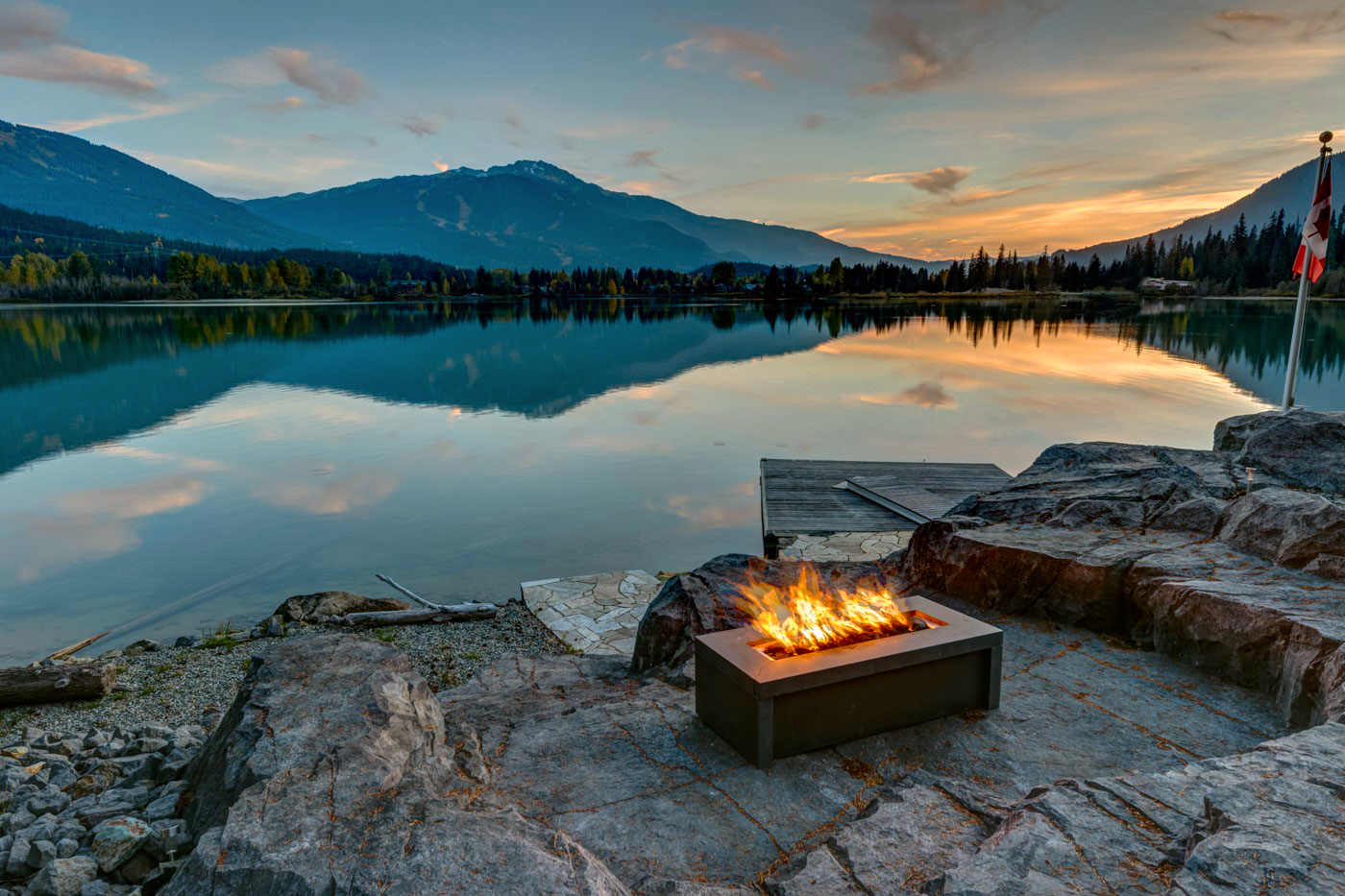 Booking Information
Payment Terms / Cancelation Policy
Booking Policy
– 50% deposit plus taxes and fees for bookings made more than 60 days in advance of arrival date.
– Final payment is due 60 days prior to arrival.
– Receive a 100% refund including taxes and fees for cancellations within 48 hours of booking.
– If you cancel after 48 hours, and more than 60 days before the arrival date, choose either:

a) 100% of the deposit in the form of a credit valid at any Whistler Wired property for two years from your confirmed dates, or

b) 50% refund of the deposit including taxes and fees with the exception of the 4% booking fee which is not refundable.

– Cancellations made within 60 days of arrival are non-refundable.

We accept Visa, American Express, MasterCard and bank transfer. 

We encourage renters to consider vacation insurance from a third-party insurer.

If booked on Airbnb, VRBO or booking.com, a different policy applies.
Tax
All lodging charges are subject to federal (GST 5%), provincial (PST 8%) and local taxes (MRDT 3%).
Check in/out Process
Check-in is at 4pm. Check out is 10 am.

We now offer contactless check-in, so you can go straight to your rental property.

On the day of your arrival, after our housekeeping and maintenance crews have completed the pre-arrival checks, we will provide the access codes via email.

A late check out request, if possible, can be confirmed on the day of your arrival.

Specific check out instructions can be found on the back at the front door.

Guests are very welcome to call our office number if they have any questions or to stop by our office to chat face to face.

Office address:
4000 Whistler Way #201, Whistler, BC V8E 1H8 (Above RBC bank)
Phone: (604) 932-6283
Included Amenities
Our homes are fully equipped to make a meal for at least the number of people the home sleeps. This includes the major appliances as well as a microwave, coffee maker, coffee grinder, toaster, and kettle. We also provide bedding, towels, and a hairdryer.

Whistler Wired provides the following consumables: shampoo, bath soap, toilet paper, paper towel, hand soap, dish soap, dishwasher detergent, laundry detergent, salt & pepper, sugar, tea, coffee, and coffee filters. We do not provide spices or cooking oil.

All the homes have private secured Wi-Fi.
Extra Bed
Extra adult size cots are available on request. Rental and set up fees apply.
Grocery Delivery
You can pre-arrange a grocery and alcohol delivery.

Using the LINK below will take you to Whistler Grocery Service & Delivery.

https://whistlerdelivery.ca/curated-services/

In the notes with your order, simply refer to Whistler Wired and they will be in touch with us for access before you arrive.

Grocery delivery to your door is $30 + $15 for alcohol delivery with your order. Have your order Curated In Home for an additional $30.

We recommend booking access with us at least 2 weeks prior to arrival.
Hot Tub
Whistler Wired professionally maintains our private hot tubs. Strata management is responsible for communal pools and hot tubs.

There is inherent risk in pool and hot tub use which guests accept by default.

Hot tubs and pools may not be usable be it for necessary maintenance and/or health and safety.

If a pool and/or hot tub is shut down for more than 24 hours, the guest will be entitled to a 10% reduction in the nightly rental for affected nights to a maximum of $100 per night.
Minimum age to Book
The minimum age requirement of the primary renter(s) is 30 years of age.
Pets
Most of our property owners do not allow pets. Please inquire for exceptions. We are also happy to book a suite for you in a pet-friendly hotel. And if you need a Fido fix, come by the office and pet Juniper, Maggie or Benjamin.
Parking
All our rental homes have at least one designated parking spot. Most of the larger homes provide 2 parking spots with additional guest parking available on a first come first served basis. For overflow parking Whistler Village has pay parking options that can be found here:
https://whistlerwired.com/whistler-parking/