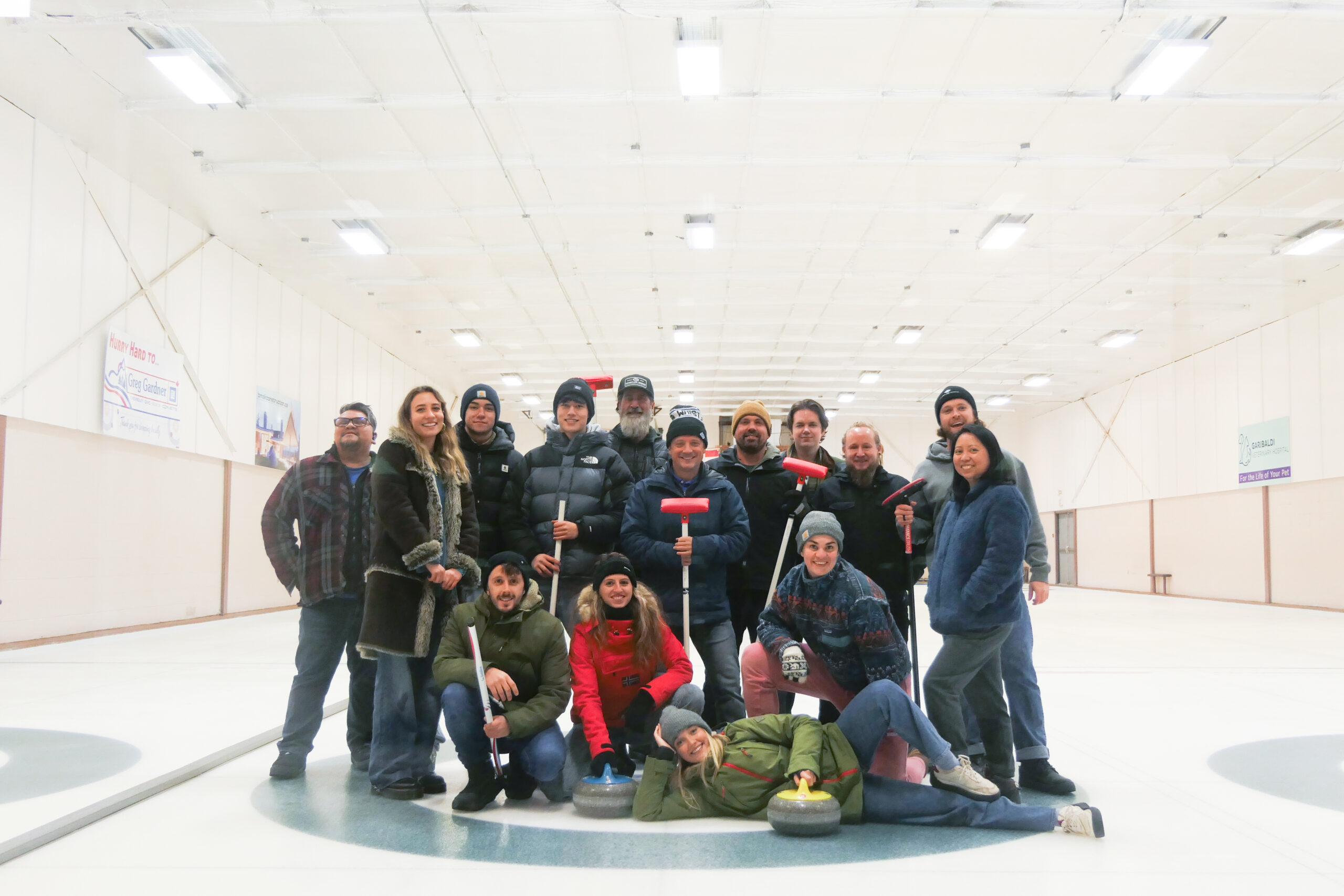 Team Wired
Whistler Wired is built on delivering exemplary service and value. Our dedicated sales, maintenance, housekeeping, and transportation staff help us remain true to this vision.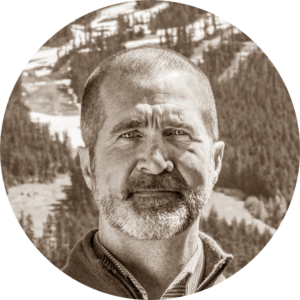 Nathan McLeod, Co-Owner
Nathan founded Whistler Wired with his good friend and ski buddy Martin, and they still hold their weekly meetings on a chairlift.  Nathan has a Bachelor of Commerce degree and his over 25 years of industry experience that includes working for Whistler Blackcomb as an international sales rep and as a ski instructor. He is motivated to exceed homeowners' expectations and gets satisfaction helping guests enjoy their Whistler vacation. Nathan enjoys hockey, salmon fishing, hunting and spending time with his wife and three sons.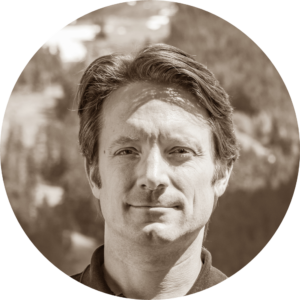 Martin Kraut, Co-Owner
Martin founded the company in the summer of 1999 with his good ski buddy Nathan and they still have a weekly chairlift meeting. He began his career shredding Whistler pow as a four-year-old. Fast forward to today, and his experience includes management roles with Marriott and Fairmont. Martin is an experienced pilot and you might see him taking off from Green Lake in his custom float plane. Or, skiing with his family. Martin has enjoyed the ride meeting new friends and challenges and is looks forward to the next 20 years being just as exciting.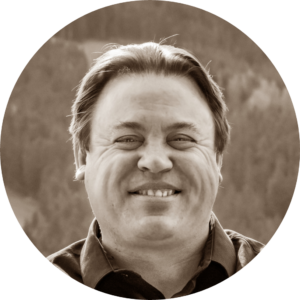 Mark Lasseter, Partner
Mark grew up in Toronto, arriving in Whistler in 1998 for "just one season" and connected to a little start-up (Whistler Wired) while also working at the Royal Bank and completing the Canadian Securities Course. Mark's passion for the mountains took over and he left banking to became a popular ski and snowboard instructor and to chase the snow year-round operating SouthAmericaSki.com Vacations in Argentina and Chile while  becoming fluent in Spanish and Portuguese.  More than 20 years later, he is still an integral part of Whistler Wired. Need real estate advice? Look no further, Mark is also a licensed realtor at RE/MAX Sea to Sky Real Estate.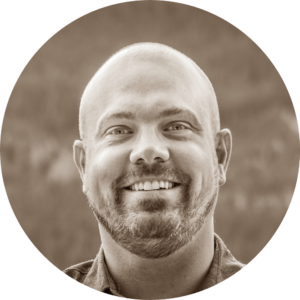 Christopher Woods, Director of Operations
Chris joined Whistler Wired in the spring of 2011 fresh from nine months of travel in Asia, Australia and New Zealand. He has a Tourism Management Degree from Thompson Rivers University, achieving the Dean's List, and from there he climbed the ranks to management at the Pan Pacific Hotels in Whistler. Nothing fazes Chris as he rolls with any challenge in the pursuit of delivering a fantastic guest experience. He grew up on Shuswap Lake, where he ran a wakeboard school and cultured a love of the outdoors. And now he shares that love with his family.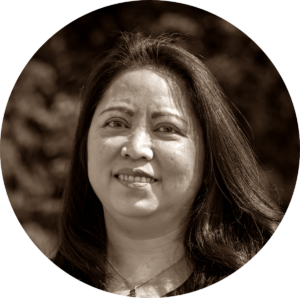 Jernee Barrientos, Housekeeping Manager
Jernee has a Bachelor of Science degree in Foreign Service from The Lyceum of the Philippines, Manila and left her career as a Sales Manager for a semiconductor company to emigrate to Canada in 2007. She started cleaning Whistler Wired's first property by herself and has been responsible for the onboarding of each of our now 40 properties. During peak periods, Jernee directs a team of up to 20 housekeepers and is responsible for keeping our homes in tip top shape.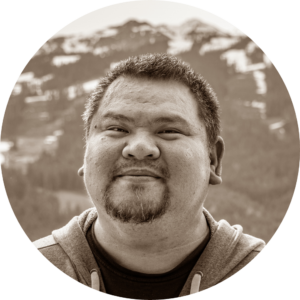 Arthur Barrientos, Maintenance Manager
Art has a Bachelor of Science degree in Foreign Service from Lyceum of the Philippines, Manila and followed his wife Jernee to Canada to carve out a new life. He has a strong maintenance and technology background that, combined with a creative problem-solving approach, enables him to maintain Whistler Wired's properties in top condition. He is a highly sought-after bassist and a mainstay of the Whistler music scene. You would be hard pressed to find someone more amicable than Art as colleagues, guests and owners enjoy his sunny disposition and infectious smile.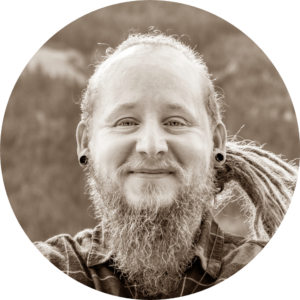 Martin Reinberg, Administrative Assistant
Martin left Estonia to find adventure in Whistler in 2018 and has been working for us since he arrived. Martin keeps busy in the winter splitboarding the backcountry and in the summer, riding mountain bike trails. And ever since he bought some wheels, he's off exploring beautiful British Columbia on his days off.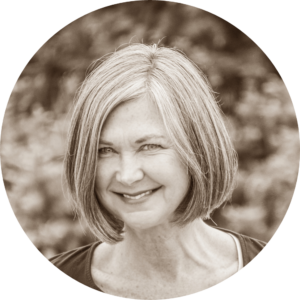 Karen McLeod, Client Relations and Housekeeping
Karen wears many hats, just not often. She is responsible for the delicious home-made jam and cookies we spread around. She helps in housekeeping with inspections and training. Since she has a BA in English from UBC, we put her to work when we need copy. And if you want to know about the local spas and restaurants, Karen's our expert.
Kieran Price, Guest Service Manager
Kieran comes to us with a wealth of knowledge and experience having worked in the service industry around the world. Originally from Northern Ireland, he holds a Bachelor's Degree with Honours in business. He arrived in Canada in 2018 and through his dedication and hard work he has quickly learned the ropes of the business and now serves in the role of Guest Service Manager. He is an avid foodie and nature lover and would love to assist you with any special requests to make your stay memorable. Or just call to hear that Irish accent!
George Vivian, Guest Service Coordinator
Hailing from the beautiful rolling hills of North Yorkshire, England, George has brought a fresh perspective to our team. He comes to us armed with a degree in rural land management and a background in property management from the bustling city of London. George blends urban expertise with a love for the great outdoors, however, he decided to swap his dress shoes for skis and joined Whistler Wired at the end of 2023. Beyond work, George finds rhythm as a DJ and delights in the North Yorkshire countryside, with a particular fondness for local pubs and Yorkshire Tea.
Bruno Destruhaut, Maintenance
Bruno is from Bordeaux, France and came to Whistler in 1996. With 13 years of experience as a maintenance technician, he is well-versed in tackling general maintenance issues. But that's not all he can do. Bruno has held a wide range of unique jobs from shepherding to cheesemaking. During his time off he enjoys hiking, fishing, cooking (with cheese and Bordeaux, we presume).