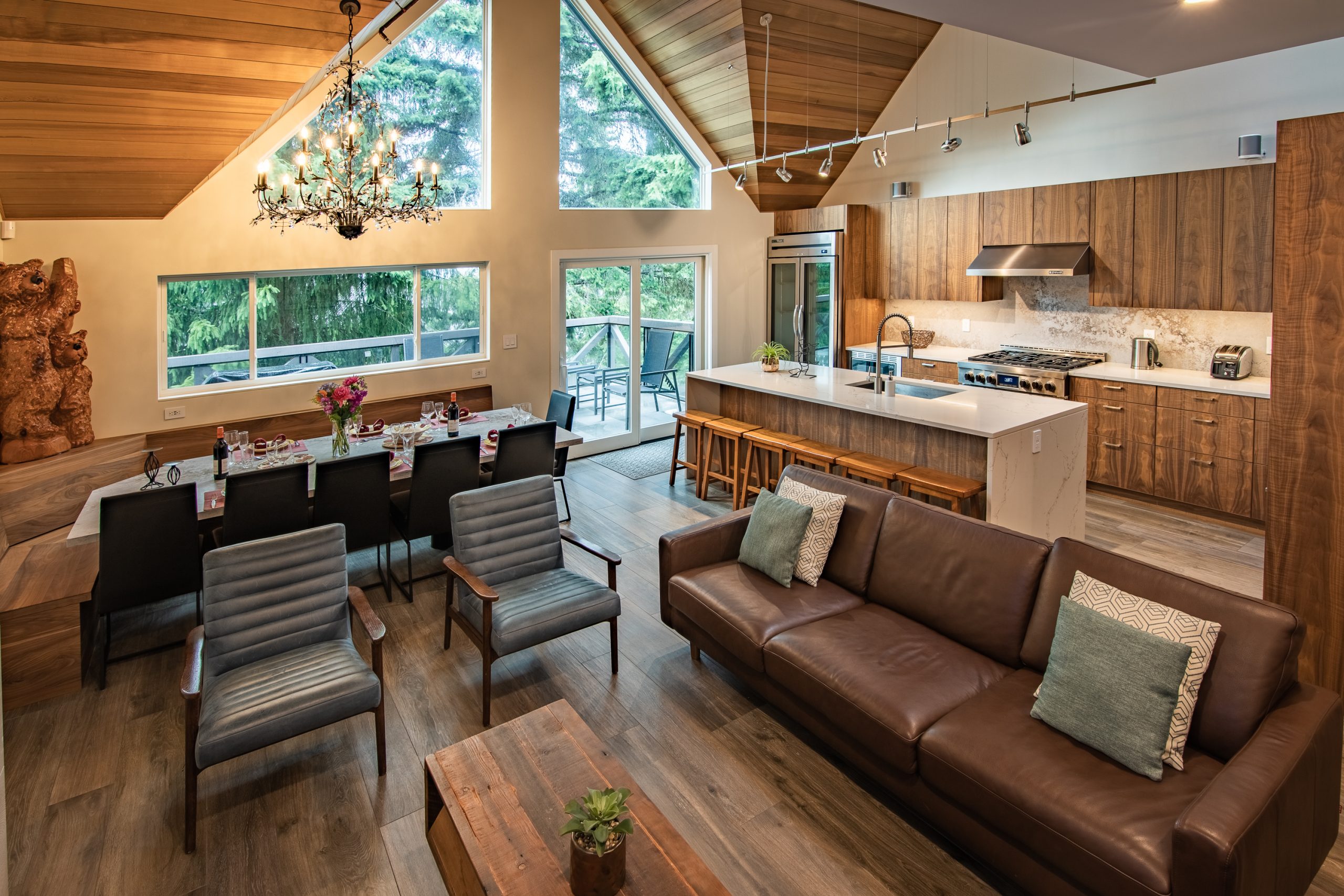 New Owners
If you are looking for a motivated partner to take excellent care of your home and maximize your rental revenue then we would love to talk to you.
If you are looking for a motivated partner to take excellent care of your luxury vacation home and maximize rental revenue, then we would love to talk to you.
Whistler Wired Vacation and Property Management was established in 1999 by owner/operators Nathan McLeod and Martin Kraut. We specialize in luxury ski-in ski-out accommodation and our current inventory has a real estate value of $180 million. We have a delineated system for both taking care your home and maximising revenue, carried out by a team of well-trained and incentivised employees.
WE TAKE CARE OF YOUR HOME
SCREENING | We screen every request and refuse any bookings that raise red flags. To deter people who could cause problems, we have a renter minimum age of 30, a no party policy, minimum night stays, a physical check in at our village office, and pre-authorized security deposits. For each booking, a housekeeping supervisor performs a post-departure inspection for damage.
CLEANING | We employ our own housekeeping team and do not use third party housekeeping contractors. Our housekeepers know our properties inside out and are trained to be observant for damage. Each team of four includes one supervisor who also conducts a pre-arrival and post-departure inspection.
MAINTENANCE | We employ our own maintenance team. They are on-call 24-hours/day, 7 days/week for emergencies, carry out necessary repairs and maintenance after every stay, and conduct preventative bi-annual inspections.
Our maintenance team also oversees sub-contractors. After 23 years in operation, we have established good relationships with the tradespeople in Whistler and choose those who care about doing a professional job.
WE MAXIMIZE RENTAL REVENUE
INVENTORY |The type of homes we manage—large, luxury, ski in ski out—are limited in Whistler, and we have a history of exceeding homeowners revenue expectations.
SERVICE | We answer the phone on the first ring and respond diligently to online inquiries within minutes. We have cultivated desirable repeat business from around the globe including Canada, the United States, Asia, Australia, the UK, Europe, South America and Mexico with a focus on long term stays.
SOFTWARE |We partner with 3rd party booking companies such as Airbnb, Expedia, HomeAway, Booking.com and VRBO, and employ focused Search Engine Optimization (SEO) strategy improving the properties visibility on home-sharing platforms. 
Our website is harmonized with cutting edge property management software by LMPM (Lightmaker Property Management Software) allowing homeowners to login and view bookings and revenue forecasts. Innovative dynamic pricing strategies adjust the per night price according to demand and occupancy. In addition, LMPM provides for simple and secure real-time online bookings and streamlined billing, maintenance, and housekeeping tasks.
VISION | We have the expertise to make your home appealing to clients. On our website, professional photos, original copy, floor plans, and videos showcase your home to its fullest potential. Our complimentary marketing consultation aims to boost revenue and ranges from décor upgrades to renovation project management.  
CONCIERGE | The service we provide to our renters extends beyond booking suitable accommodation. We arrange airport transfers, lift tickets, lessons, private instructors, equipment rentals, activities, and dinner reservations. Quality concierge service leads to higher guest satisfaction, better reviews, and more return bookings.
---
PROPERTY CARE ONLY
Our Property Care service is for absentee homeowners who do not rent out their homes. Customized to each owner's needs, services include pre-arrival preparations, housekeeping, maintenance, landscaping, irrigation, and snow clearing services. Weekly inspections are conducted, and a report along with a time-stamped photograph is emailed to the owner.
---